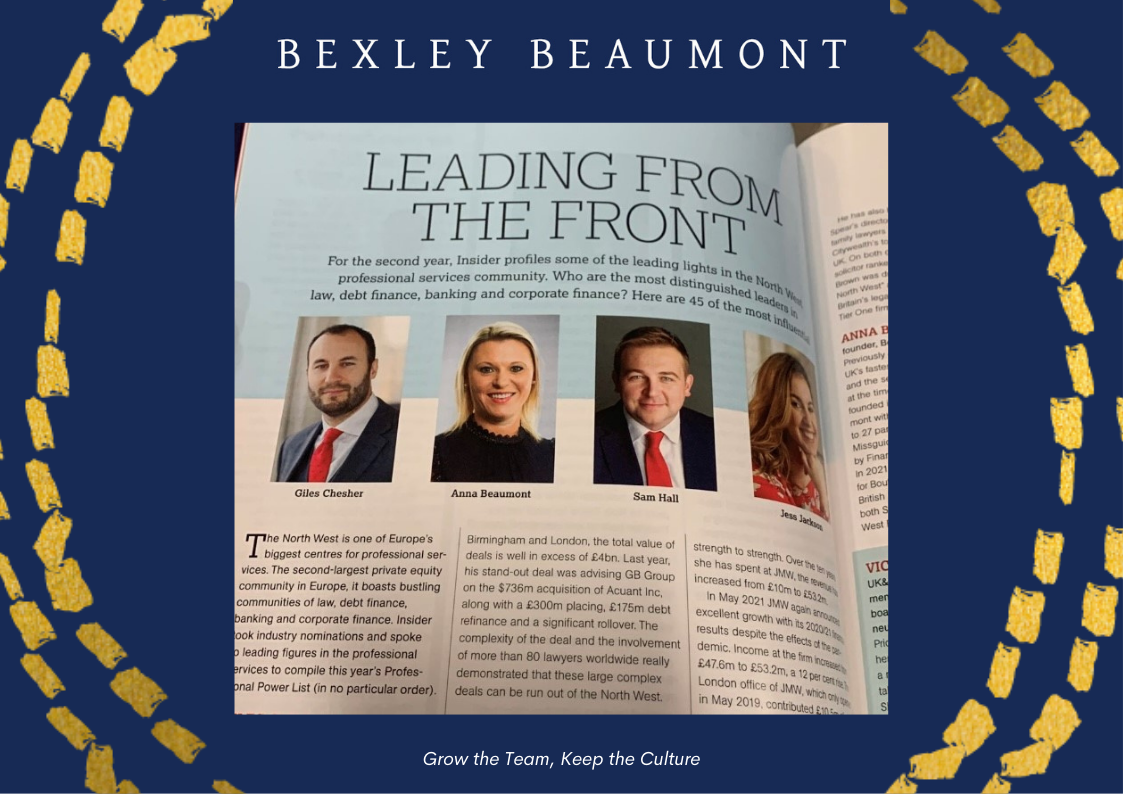 Co-founder Anna Beaumont has been recognised in the North West Professional Power List showcasing and celebrating 45 of the most distinguished and influential leaders in law, debt, finance, banking and corporate finance. The North West is one of Europe's biggest centres for professional services and is the second largest private equity community in Europe. Insider took industry nominations and spoke to leading figures in professional services to compile this year's Professional Power List.
Anna Beaumont commented: "It takes a team to grow a company like Bexley Beaumont and behind every Bexley Beaumont success is the fantastic and first-class Bexley Beaumont team, this is testament to our team culture and our different offering for both clients and lawyers. Thank you to everyone who has supported our journey and congratulations to all on the list".
Bexley Beaumont has been called a "hybrid" and "the best of both" combining the best elements of the traditional law firm model and the fee-share model. They opened a London office at Gresham Street in January 2022 following the appointment of their first London based partner Richard Bull who joined from Pinsent Masons in December 2021. Richard is a Public Law Partner and Roll A Parliamentary Agent.